Transform yourself with just a tap!
Avatar Live Streaming - REALITY -
Make your own avatar and broadcast live! Your identity stays secret!
Now's your chance to join this brand new virtual community!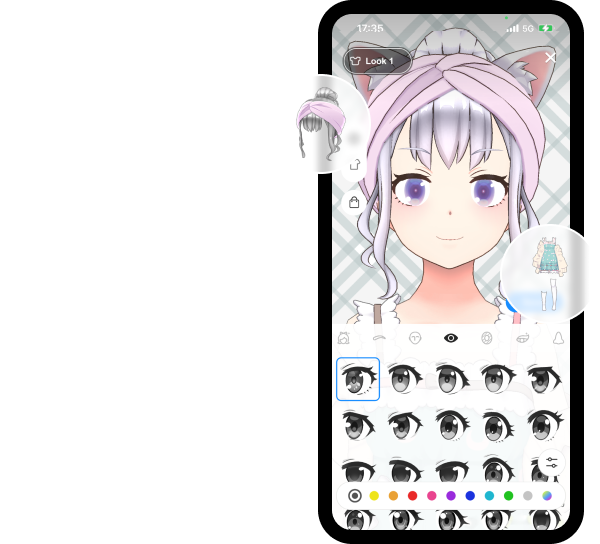 Customize Your Avatar!
Fully customize your 3D avatar just the way you like—it's all you!
With your phone's selfie camera, REALITY translates your head and facial movements directly onto your avatar, bringing it to life!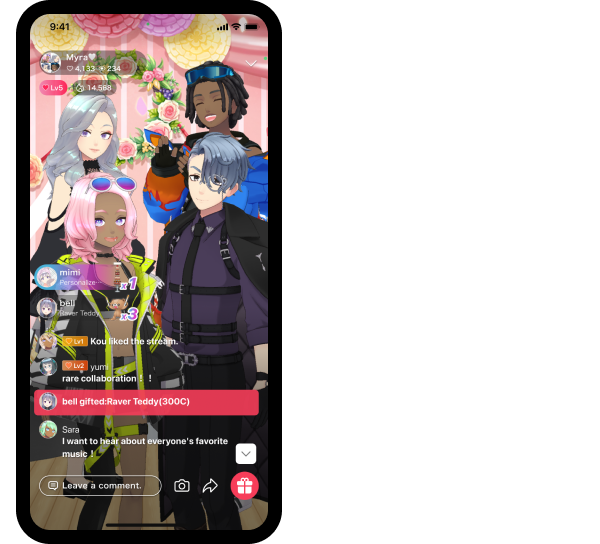 Broadcast Live!
You can start your own stream in seconds!
And since viewers can only see your avatar, you can keep your identity totally secret!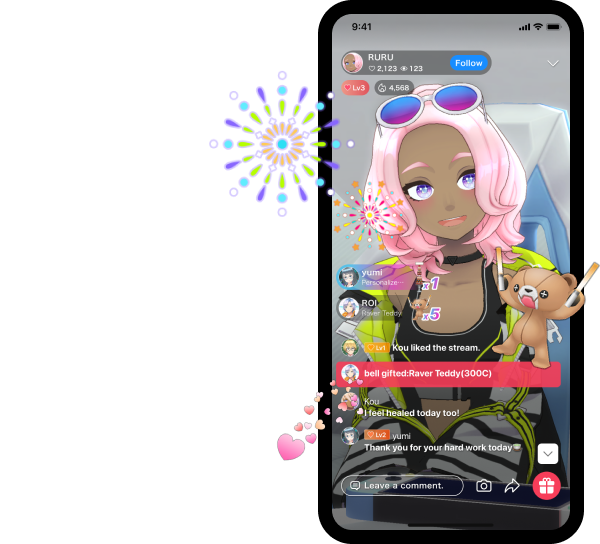 Watch Live!
Watch popular streamers and entertaining content
whenever you want!
You can even send interactive 3D gifts, chat, and more to make broadcasts more fun!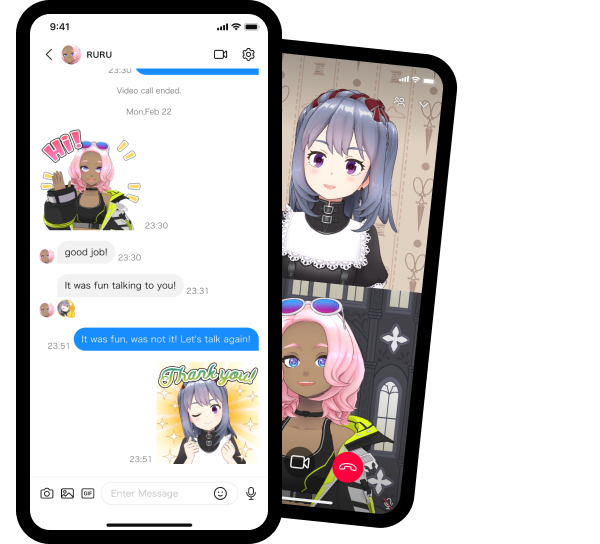 Find Your Online Tribe!
Join virtual communities with your customized avatar!
Check out collab streams with up to 4 people as they play games and quizzes!